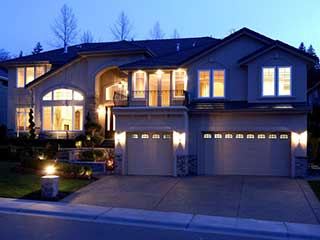 Garage Door Repair Cedar Grove is a specialist contractor that serves the local community. We handle both small scale projects and commercial properties. That means that you can call us if you are a home owner that wants to have work done on your Allister garage door opener. At the same time we are more than happy to be of assistance to businesses in this area that want a qualified team that understands all that there is to know about this type of work. We are particularly effective when it comes to ensuring that your door openers are as functional as intended. Our technicians use the latest tools and their skills in order to meet your expectations. The high standards that we set are a mark of our commitment to all the people that have hired us in the past and will do so in the future.
Qualified Garage Door Specialists
We are blessed with an excellent team that looks for the best solutions for all problems. If your door operators seem to be playing up then we offer simple solutions that address all your specifications. We give you quotes that are reasonable and dependable. That means that you can easily plan for work like garage door motors knowing that you are in the hands of a truly professional team that will do everything that is required. Because we are thorough, you can be assured of these benefits of hiring us:
We have a reputation for punctuality;
Our work is durable and reliable on all occasions;
We are easily accessible to the local community;
Our team has the right skills and equipment.
Garage Door Repair Cedar Grove is a great solution to all property owners and managers. Therefore we invite you to give us a call and discuss your specific requirements.