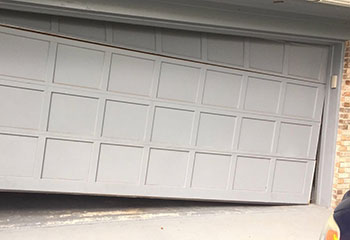 Garage Door Off Track
Customer Issue: The customer's garage door came off track during use, without any sign of breakage. The left track was loose, though.
Our Solution: First, we raised the garage door off track completely to give ourselves room to work. We then tightened the loose screws that caused the problem, leveled and aligned the tracks during tightening, and gave them some extra cleaning and oiling. Then, we reinstalled and reconnected the garage door. No more wobble, and no more problems!
Christina Ronzero
- Verona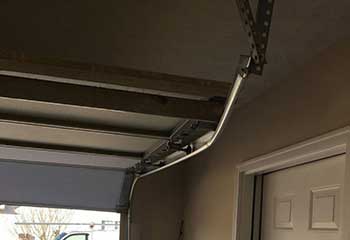 Roller Replacement
Customer Issue: The garage door stopped during descent, and then fell the rest of the way with a grinding sound. One of the rollers broke off of its hub.
Our Solution: Since the roller replacement would need a new hub to attach to, we had to lift the entire garage door off its tracks. Once we had a clear workspace, we set the door down in it and replaced the roller nub, cleaned the opening, and screwed in a new one. We then attached the replacement roller and reinstalled and connected the garage door.
Eloise Sharan
- Little Falls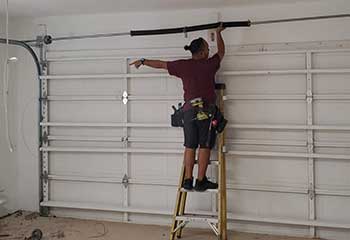 Broken Spring Replacement
Customer Issue: One of the customer's torsion springs snapped overnight. The loud bang made it hard to mistake for anything else!
Our Solution: Before any broken spring replacement project, it's important to make sure the door is disconnected from the springs and opener. After we did that, we slowly eased the torsion caps loose and let the springs release their pressure at a gradual pace. After everything fell slack, we removed the old springs, cleaned and oiled the spindles, and put on the new ones.
Liona Mosai
- Cedar Grove